Doctor Efi gives all the answers to all the questions about pediatrics.
Professor Efi Bilavsky, senior physician in Department of Pediatrics.
Specialist in pediatrics and specialist in infectious diseases in children.
Married to a stunning pediatrician and father of three cute children.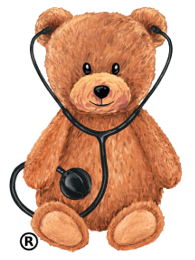 On the site you will find all the information related to the first 30 days, baby feeding and nutrition, common infectious diseases, COVID-19, otolaryngology (ear, nose and throat), intresting medical articles and other core issues in pediatrics.
I hope that this content, which will be renewed regularly, will help parents who are looking for answers to important questions in the field of pediatrics.
I thank my gifted partner, Dr. davidovich for his major assistance for this site.
I wish you fruitful and instructive surfing, and I am Here for you, for any question.
Kids infectious diseases

COVID-19 and kids

Otolaryngology & kids

Medical articles regarding pediatric diseases